What Makes a Kodiaq Style 4x4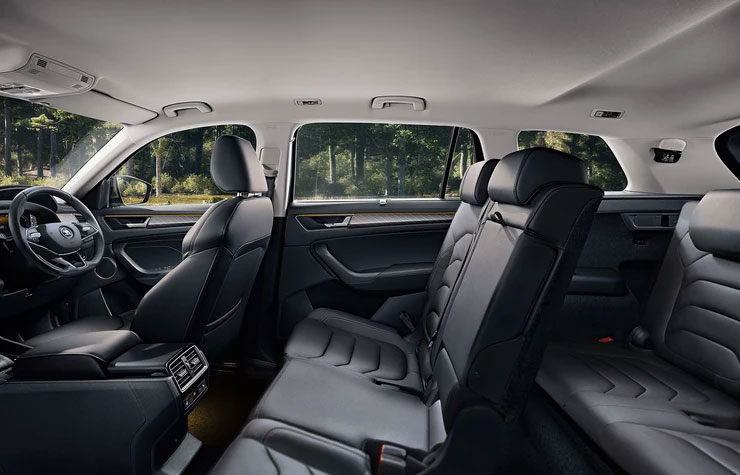 4x4 fun with 7 seats
Designed to conquer wide open spaces in style, the KODIAQ Style is a 4x4 that gives you confidence both on and off the road. Complete with 7 seats to fit you and your crew, this spacious SUV doesn't do anything by halves.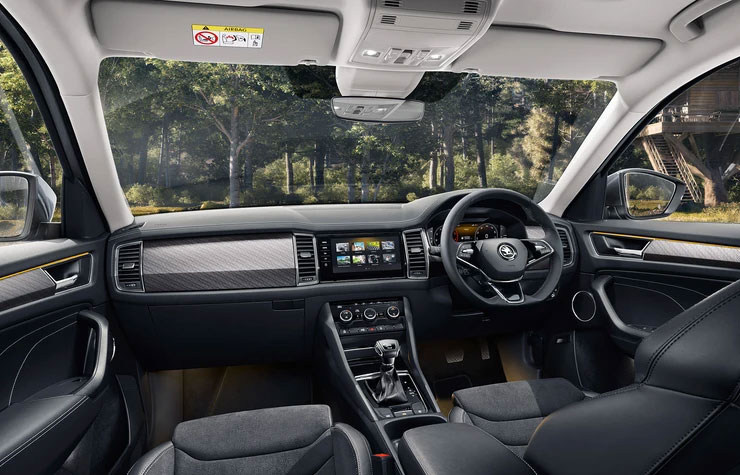 The king of comfort
With Suedia leather appointed upholstery⁸, wireless charging and wireless Smartphone Connectivity²⁶, the KODIAQ Style 4x4 gives you a taste of the good life every time you get behind the wheel. Plus, with the option for heated seats, leather interiors, and memory functions all available in the Luxury Pack⁷ at extra cost, you can take everyday comfort to new, premium levels.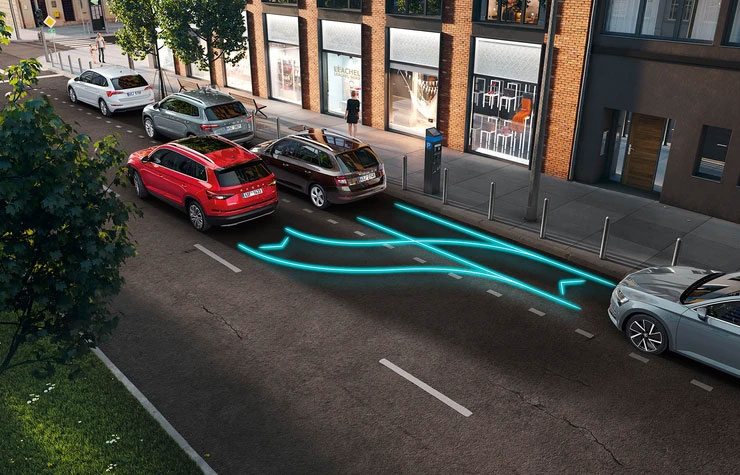 Protective by nature
This SUV is fitted with safety features to give you complete peace of mind and confidence on the road. Equipped with Passenger Protect Assist³, Fatigue Detection³, Side Assist³𝄒⁷, Park Assist³𝄒⁵ and a Rear View Camera³, there's plenty of innovative features to keep you and the people around you as safe as can be.
As Smart As It looks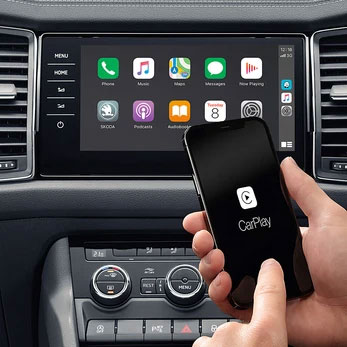 Wireless Smartphone Connectivity²⁶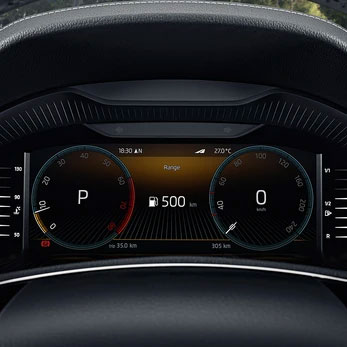 Virtual Cockpit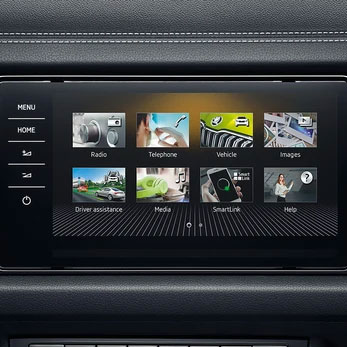 9.2" COLUMBUS Navigation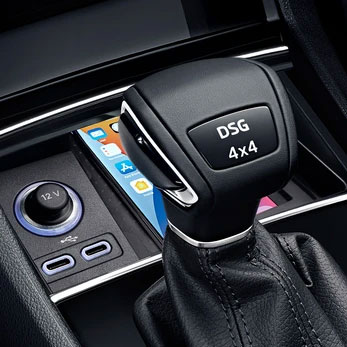 Wireless Charging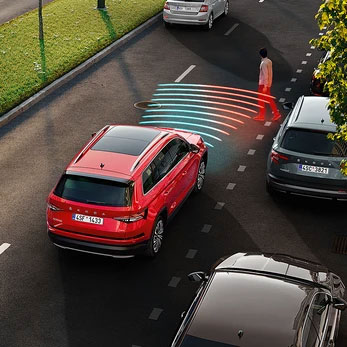 Front Assist ³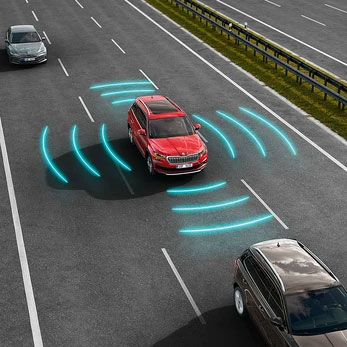 Emergency Assist³ (Optional)⁷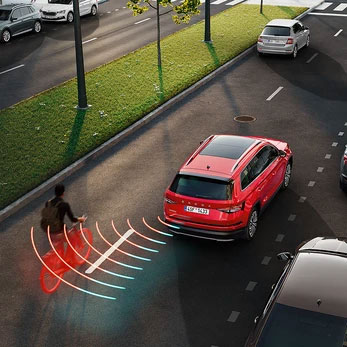 Side Assist³ (Optional)⁷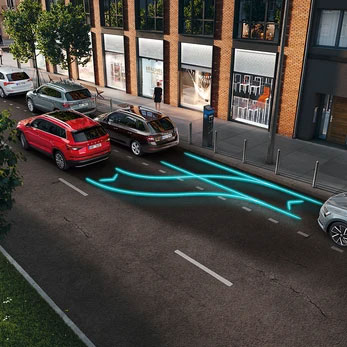 Park Assist³ (Optional)⁵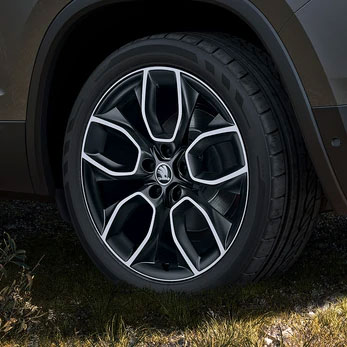 19" Black CRATER Alloy Wheels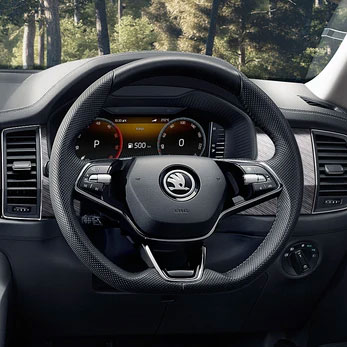 Multifunction Leather Steering Wheel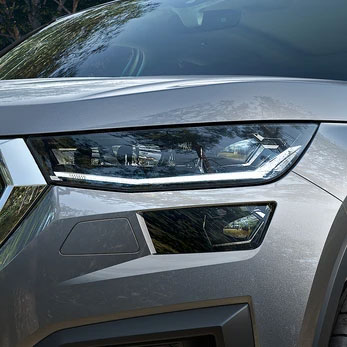 Full Matrix Headlights (Optional)⁷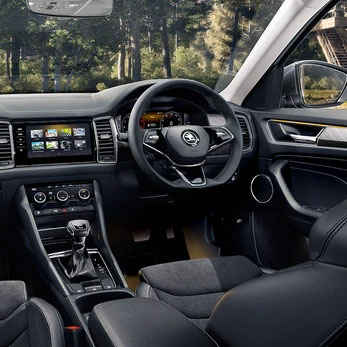 Ambient Lighting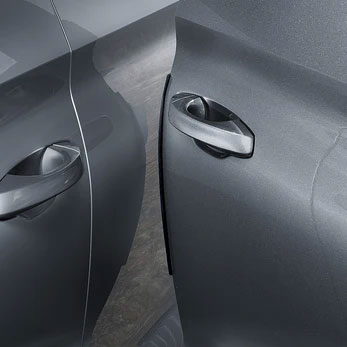 Door Edge Protection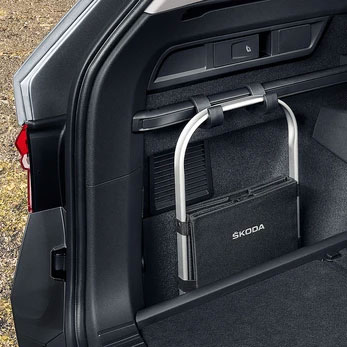 Luggage Hooks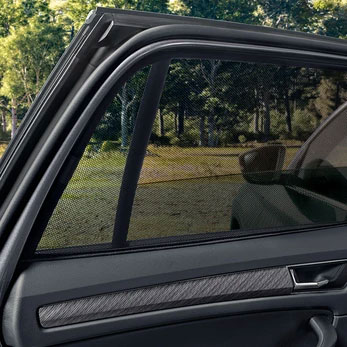 Rear Window Mechanical Sunblinds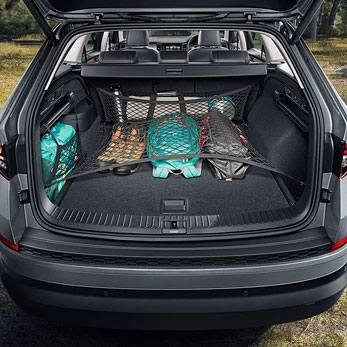 Net System
Engines
2.0 TSI
132 kW 7-sp DSG 4x4
7-Speed DSG 4x4
Transmission
8.4s to 100 km/h
Acceleration
320 Nm
Max torque
Fuel type
Petrol